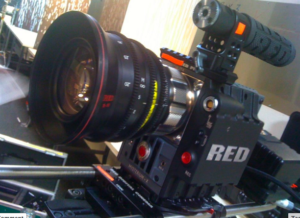 by cinematographer Jordan McMahon
When I got the news that Red was FINALLY relinquishing the never-ending saga of the Scarlet-X, my heart skipped a beat. For months the discussion was what camera to purchase for our feature film Praying The Hours. Up until this point I had only ever held a Red-One so I was excited, but a bit anxious to actually get acquainted with the Scarlet and shoot. I met with our Senior DP Abe Martinez and Producer Ron Allchin a few days prior to leaving for Indiana to go over camera settings, the look of the segment and weather concerns, all of which helped to thaw my pre-existing cold feet.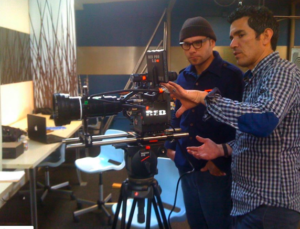 Stepping out of the Fort Wayne Indiana airport on Christmas day was surreal in itself, but the slap of cold that hit my face put a new focus on what challenges the elements may have on our shoot. The Scarlet, being hot off the drill press, didn't come with a weather manual (nor was there too much on the online bulletin boards).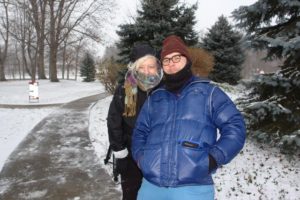 During the course of the "Compline" shoot, Martina Nagel (segment DP) and I saw the gambit of weather: snow, sleet, hail, sun, and rain. Overall the Scarlet did well except for the few times it said "shutting down" due to wind chill and shooting for prolonged periods of time. (And for you uber-techy camera folks out there who are researching the probable causes why your Scarlet is shutting down, it's also noteworthy to mention that we had to use a Red One battery because our side handle didn't arrive in time.)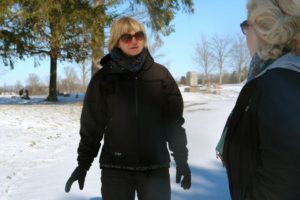 Having the opportunity to shoot in Indiana and step away from the constant pulse of LA was a breath of fresh air (literally). More importantly, we set out to capture the story of "Compline" and hoped that the Red Scarlet could handle it. I think it did exceptionally well and I'm glad to have had the opportunity.