Laundry and Tosca - Resources
For most of her adult life, Marcia Whitehead has lived in a little garage apartment in Southern California and worked a modest-wage job. Like most of us, she lives paycheck to paycheck, and has more debt than savings. And, like most of us, she dreams of an abundant life, beyond the ordinary. In her case, that meant singing opera, and for over twenty years, she worked her 9 to 5 during the day and paid for coaches and teachers to train her voice on nights and weekends. A random acquaintance offered to arrange a hearing by Maestro Franco Iglesias-a world-renowned vocal instructor in New York City-whose students once included world class tenor Placido Domingo. It took a year just to arrange the audition, during which Iglesias would judge her chances at a late-blooming career. In the time that followed, it became clear that Marcia's dream of finding an abundant life has come true just by following her dream.
Marcia Singing
Below you may stream a few clips of Marcia singing for audiences at screenings of Laundry and Tosca.
"Now comes the beautiful part"
What Happened in Santa Fe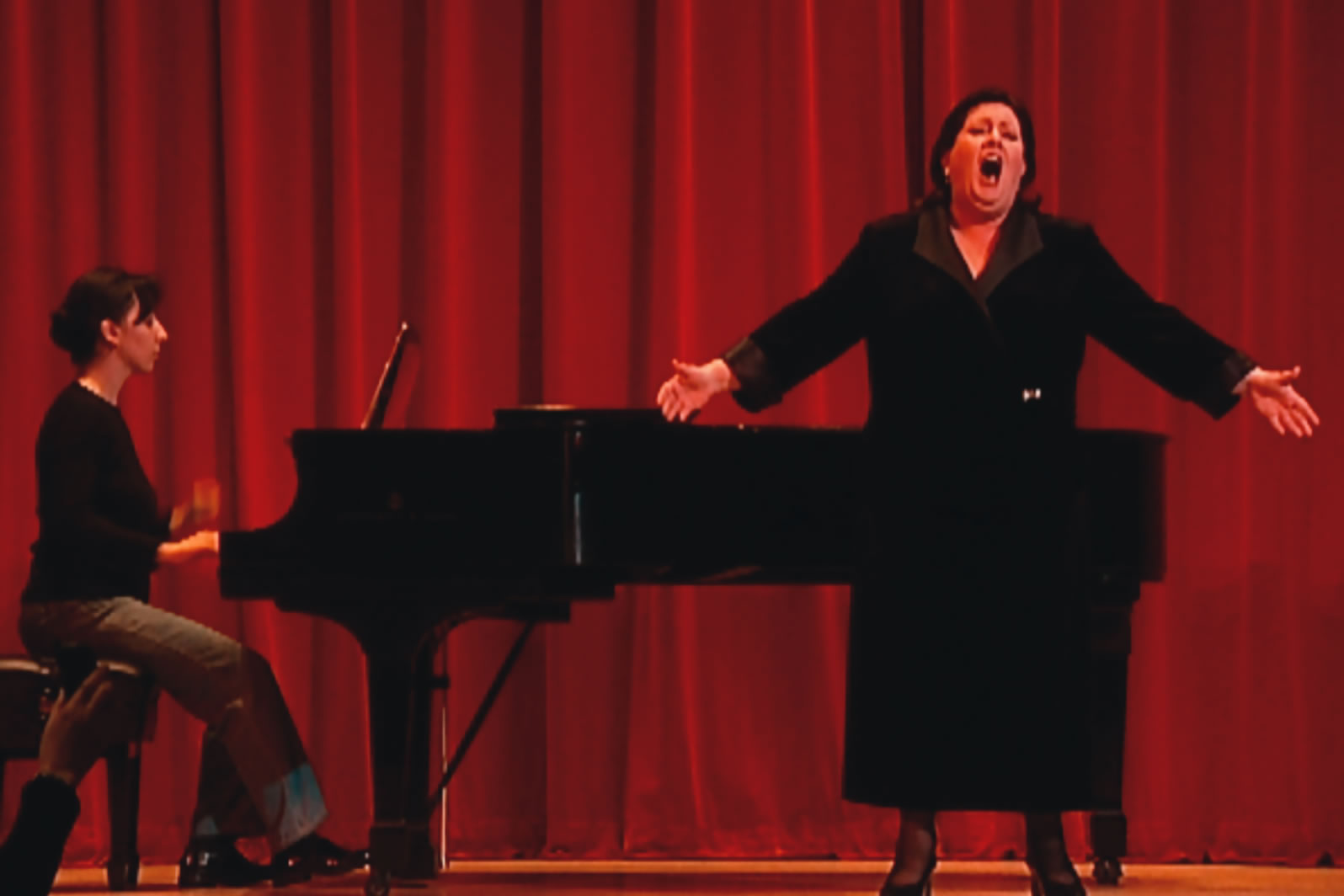 Schedule a Screening of Laundry and Tosca