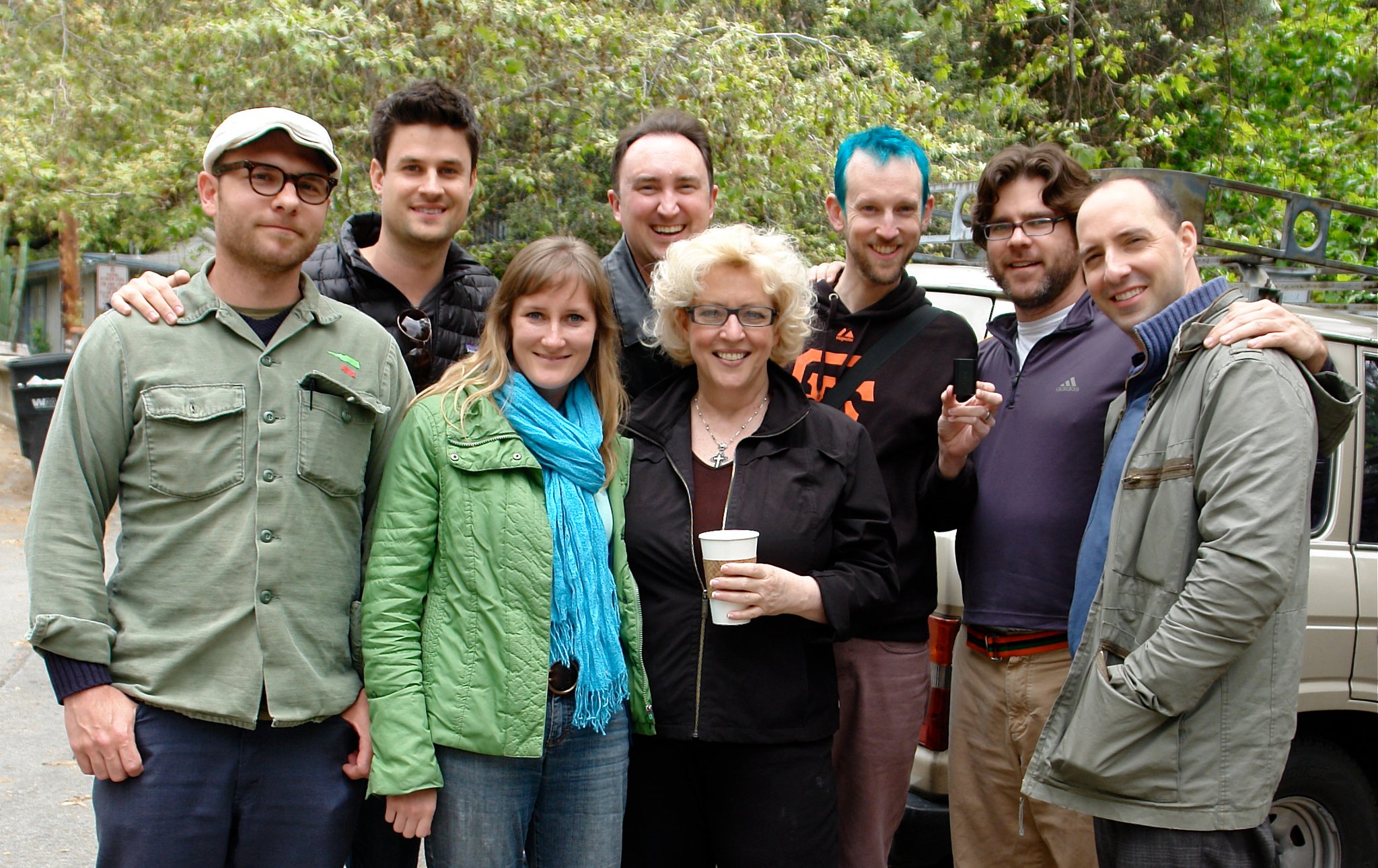 Burning Heart Productions is a loose affiliation of friends and filmmakers making movies with writer/director Lauralee Farrer. The stories we make are intended to enrich life together. Independent artists, whatever their craft, are drawn by story first—and then employ whatever means at their disposal to get the story told. Filmmaking is an expensive, collaborative artform, and independents from John Cassavetes to Jane Campion, Wim Wenders to Lee Isaac Chung have always scrounged their personal work into existence with whatever it takes: paychecks, family gifts, tax returns, volunteer donations, Craig's List sales, and whatever is left in the fridge. Visionary backers and generous friends sometimes support these artists who often look back on the grueling work of such "labors of love" as the time of their lives.
The films we make don't stop there. Engaging audiences—whether in after-film Q&As, as thoughtful conference entertainment, private screenings, or classroom settings—is a vital part of the cycle of filmmaking for us. We have things to say that matter to us, and as long as they matter to others, we will offer them up to think and talk about. The purpose is to see where they take us together.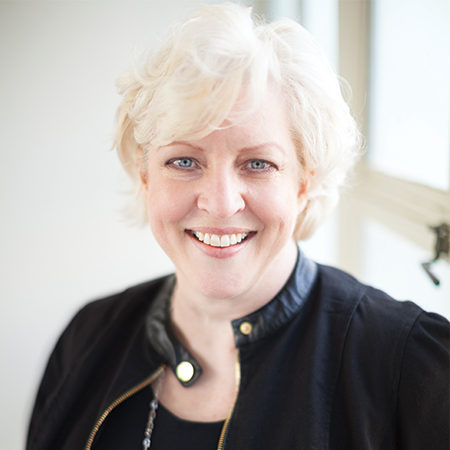 As president and principal filmmaker of Burning Heart Productions, Writer/Director Lauralee Farrer began her own film work with the award-winning documentary Laundry and Tosca. The feature-length documentary that followed, The Fair Trade, was chosen as the launch film for the Film Baby, Ryko, and Warner series of "Powerful Films." Farrer was cowriter and director on the feature narrative Not That Funny starring Tony Hale, and writer/director on the narrative feature Praying the Hours (2021).
Farrer was co-producer for Lovestruck Pictures' award-winning feature romantic comedy The Best Man in Grass Creek and has been writing and producing professionally for over thirty years. Her short doc Laundry and Tosca uses the life of soprano Marcia Whitehead to explore whether simply following a dream can be enough to build a meaningful life. An event combining the film screening, Whitehead singing, and Farrer speaking was presented in the years following its completion. Similarly, her feature documentary The Fair Trade has continued to have a rich life beyond festivals and international distribution. Events with various combinations of film screenings, music, social activism awareness, and Farrer's public speaking have been presented in recent years at film festivals, panels, conferences, colleges, summits, churches, and professional and private environments which has increased the occasion for her public speaking.
Much of the material from which her directing and screenwriting emerges comes from Farrer's seminal freelance work for humanitarian organizations. This work took her to Spain when Franco died, to Kenya during the droughts of 1981 and 1991, to Somalia when the war broke out, and to Uganda to write about early outbreaks of AIDS and the plight of its orphans. She wrote of the Sisters of Charity in Ethiopia, was in Moscow when the 1991 coup took place, and when Leningrad became St. Petersburg again. She was in East Germany before and after the wall went down, in Mexico City to write about cultures of poverty, and in U.S. cities like Philadelphia, Houston, Washington, D.C., Chicago, and Boston to write about American life. She lived in a Benedictine community in Denver, Colorado for three years—a providential experience that formed much of the basis for her book Praying the Hours in Ordinary Life and feature film, Praying the Hours.
She was founding director and Chief Storyteller of FULLER studio and magazine (2015-2020)—multiple award-winning digital and print content platforms featuring topics as diverse as race, women, culture, thriving, lament, politics, American internment camps, ancient spiritual practices, and film criticism. She conceived and directed most of the site's over 3000 original video, podcast, and text assets, including six original video series that featured Directors Martin Scorsese, Paul Schrader, David Lowery, Eliot Rausch, Pete Docter, and Scott Derrickson; cultural influencers such as Krista Tippett, Jacquelline Fuller, Rowan Williams, Phil Chen, Brenda Salter McNeil, Jennifer Wiseman, Peter Wehner, Andy Crouch, David Brooks, Father Greg Boyle, and Walter Brueggemann; and cultural personalities such Tony Hale, Keri Tombazian, Bobette Buster, and Ian Cron.
Farrer was born in Hollywood, California and resides in Southern California.
An alumna of over 40 film festivals, Farrer continues to be a speaker, author, jurist, panelist, and moderator for festivals, conferences, colleges, and professional and private events.
Bring Burning Heart Productions to your city.