By Lauralee Farrer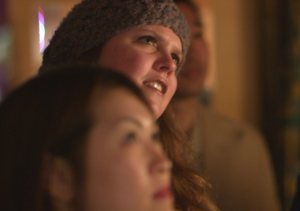 If you've read Matt Webb's blog on the Kinema Commonwealth, then you understand why I rankle a little at the name "extras." I don't need to buy the world a coke and teach it to sing harmony, but extras are human beings, not happy meals. I know that actors are used to the title "extra" and not offended by it, but I like what they are called in the world of opera: "supernumeraries." The word simply means someone who is paid for a temporary contract, but I like hearing them called "supers" and I like that the word can be applied to actors, professors, police, ministers, judges, military personnel, writers or—if Wikipedia is to be believed—knights and ladies. Now we're talking royalty.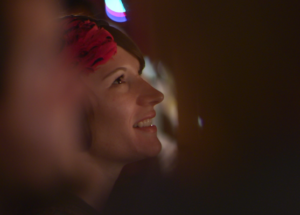 Extras are the rarest kind of human being—people who will drive all the way from their homes to Echo Park late on a work night, stand in line for an hour just to be in the blur of a filmclip, and go inside to stand for two more hours while the band they've come to hear is annoyingly stopped and started and stopped again. In the case of our independent film, they didn't do it for a paycheck, or to save $5 bucks at the door, but just because they are friends of the production, and because they enjoy one another's company (and a free Parson Red Heads concert!). We are indebted to Emily Morton who organized our crowd on the night that we shot a vintage clothing shop turned temporary club, who cared for people, made sure they knew what was happening, and whose gift to the production in that form cannot be repaid. Our DP Abe Martinez overheard one of the extras laughing who came out to hear the Parson Red Heads in our PTH story of "None."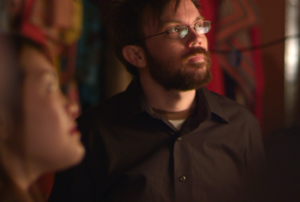 Kerry Royce has a unique laugh that he recognized right away: "I used to hear her laugh listening to podcasts while we were in Africa," he said, "it made me feel like home."
That's sort of what extras do—make a unique environment feel like home, and I cannot thank them enough for coming out that night. They give a scene authenticity, focus, attention. Tish Dragonette is the consummate extra. She has a great time while she is there, is patient, attentive, and interested. Not to mention beautiful. Kahle McCann too.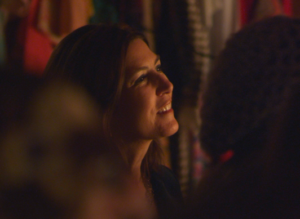 He's good at paying attention and helping to direct focus to what you are trying to create out of thin air, which is, of course, some approximation of real life (also beautiful). And Sarah Parker: unique, lovely, fun. When I listened tonight to Loren Roberts's mix of the Parsons's set, I could hear the voices of our friends cheering: full-throated, happy, believable, committed. The script calls for "the crowd goes wild" and for Evan to say, "thank you. Thank you." When I heard exactly that happen, I got goosebumps, and I thought, that's more than I hoped for. Something extra.